Interests and Research Focus
Developing camel derived antibodies (VHH/CaMab) to neutralize pathogens.
Combining CaMab with antimicrobial peptides to neutralise the bacterial and fungal pathogens on contact (AbTid®) to tackle serious problem of antibiotic resistance. These molecules are very specific and do not destroy the patient microbiota and are resilient to resistance mechanisms, as mutatable intracellular proteins are not targeted.
Using CaMabs for diagnostic applications: Detection and identification of pathogens in the blood of sepsis patients.
In situ delivery of the CaMab using probiotics for enteric applications in human and animal health to reduce the usage of growth promoting and prophylactic antibiotics.
Using CaMab and human scfv to develop novel immuno therapeutics and diagnostics against cancers and autoimmune diseases.
Developing mouse scfv for therapeutic and diagnostics applications
Developing antiparasitic molecules against neglected geohelminth parasites, using a combination of nanobodies and RNA interference.
AbGENICS : TECHNOLOGY PLATFORMS AND LEAD CANDIDATES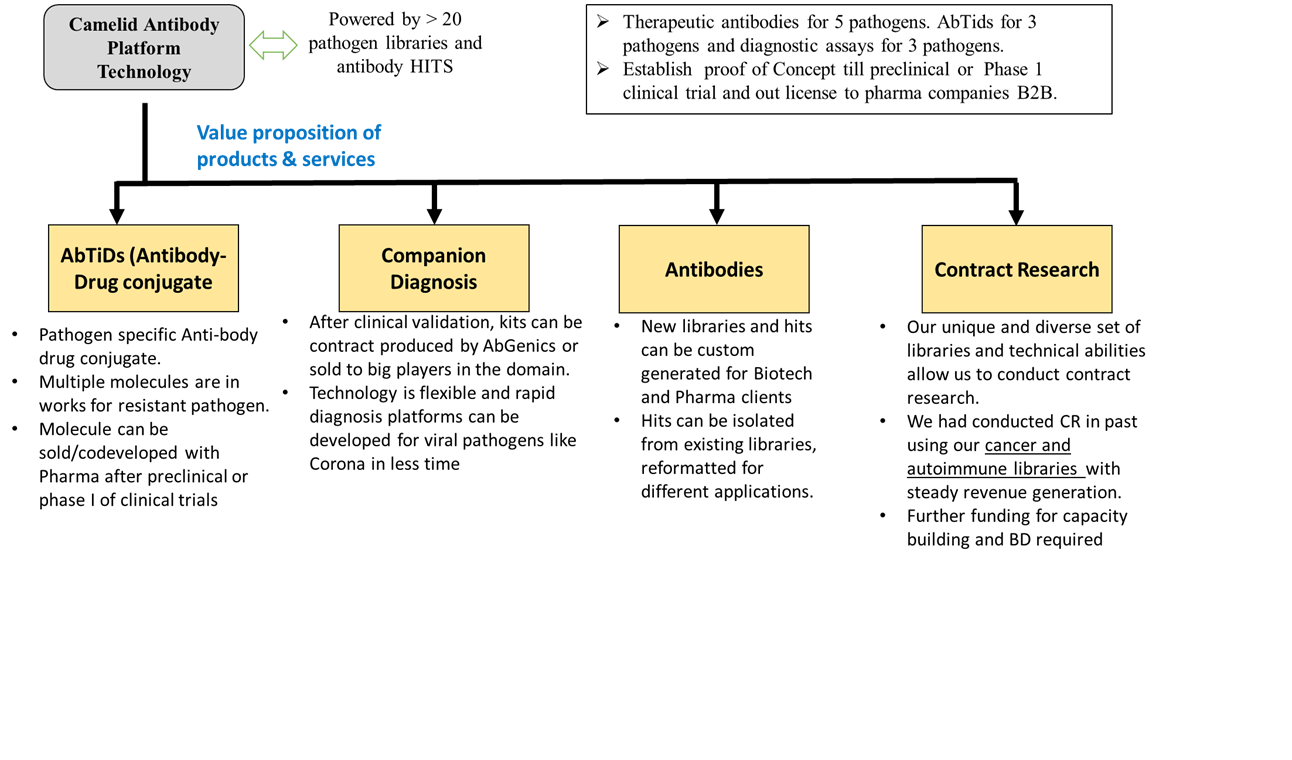 ---